This is the first issue of Benerkenswert, Welcome!
While a big introduction might be in order, let's start simple. Overall, life is very good and Anna and I mostly found our pace and place. Summer is as hot and humid as expected, with a few surprise cloudbursts and typhoons mixed in for more action. ACs are as much a necessity as heaters in the European winter.
Art + Work
I am still occupied with my research while experimenting with some new initiatives and ideas on the side. Compared to Berlin, Taipei feels more conservative and The Hustle does not come as easy as I am used to. Networks seem to be denser, which means that getting even loose connections with Taiwanese institutions is difficult, connecting to the European bubble rather easy. I try to look at this not as a lack of big opportunities but rather an opportunity to focus, and am making good progress on my PhD and related work in turn, with a recent first-author publication and three further papers deep in the pipeline.
On the artistic side, photography and writing are taking over the bulk of my creative headspace, while music is taking a back seat. June was special in that I took a couple of days off to finalize my homepage – a passion project I had thought and pottered about for quite a while. I always liked homepages as a way to learn more about people – especially if they are a bit chaotic in a charming and personal way. Think first date more than CV. I am quite fond of and happy with the final outcome and it was much fun to get it all together.
This homepage is also the reason why this mail is more of a retrospect and summary. (Future updates will be more incremental and I am looking forward to talk about them in more detail.) Please have a look around if you hadn't, yet:
Additionally, I started a small essay series on photography (as a reference point for other Taipei photographers – I hope to do more photo safaris!) and also published older poems as well as reports about my musical engagements.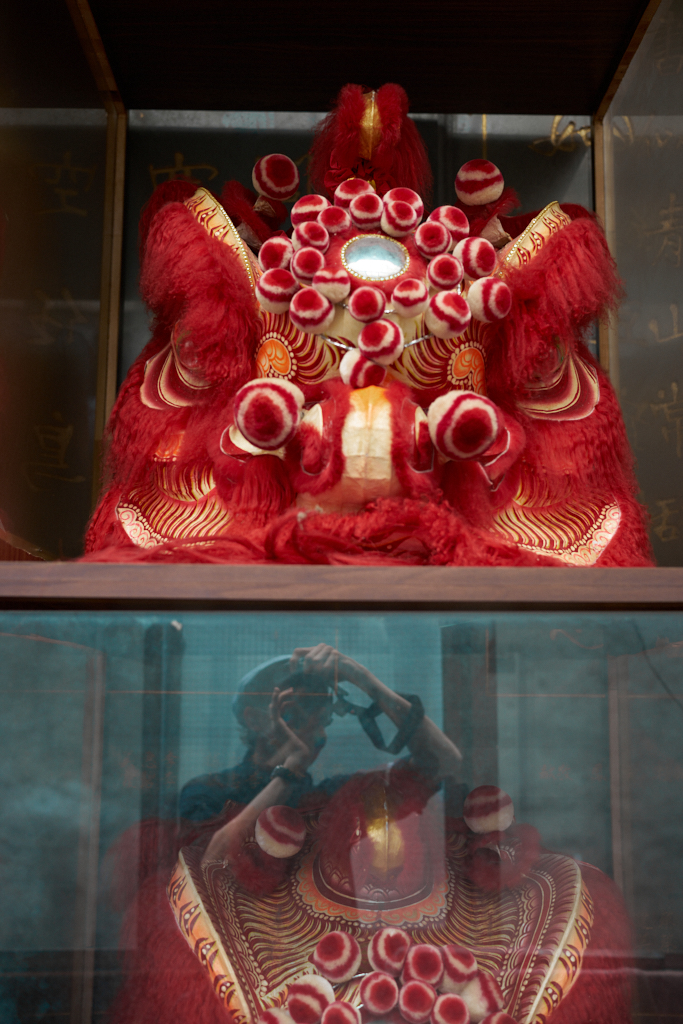 Time in Taiwan: Ghost Money and Exorcism, a Photo Safari Through Wanhua
One of the highlights of June was a photo safari I did in Taipei's Wanhua district together with fellow PhD candidate and photographer Naomi Hellmann. Wanhua is the oldest of Taipei's districts and a great place to witness many of Taiwan's old traditions related to honoring ancestors and appeasing their ghosts. We were lucky to witness (and capture!) not only the burning of Ghost Money and food donations for people's ancestors, but even what seemed to be a cleansing ritual. All images in this issue are from that day. Please head over to the photo essay on my homepage to see more of them.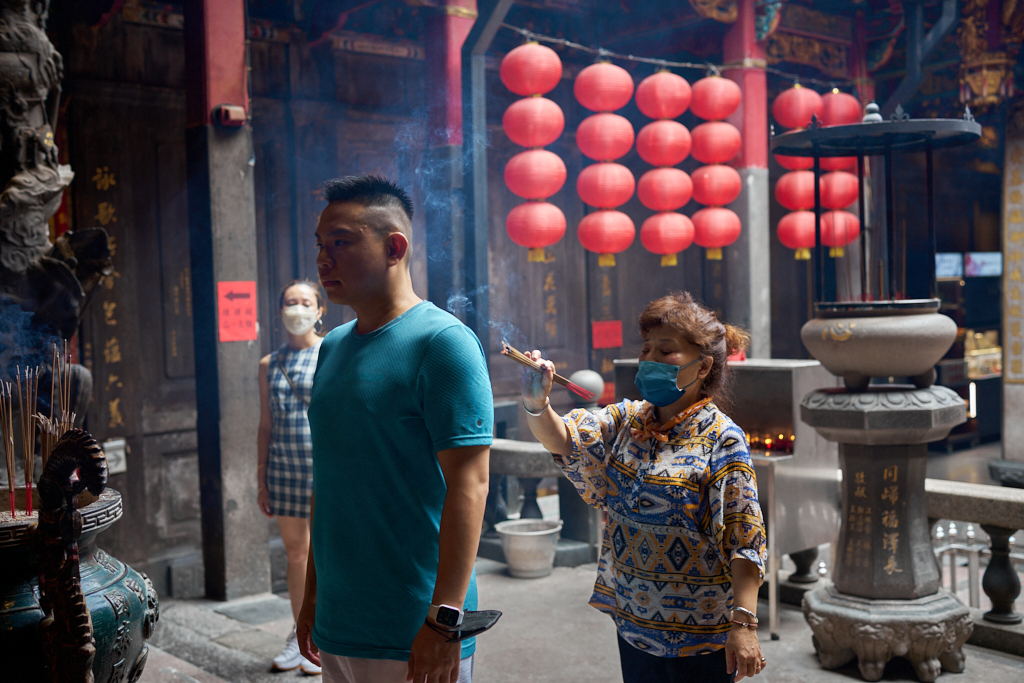 Recommendations
I enjoy the creations of the courageous and cursed ones who follow their inner calling, no matter what the market thinks about that. That is art and it deserves to be shared! (Oh, and the market might like it nonetheless, of course, this is not a normative statement!)
Book: John Grant Ross, Taiwan in 100 books (★★★★★)
Ross' book was among the first I read on Taiwan and is still among my favourites. It reads like a kind of reading journal, or rather, like going to your dry-humoured neighbour (the one with shelves up every wall) to borrow a book and not leaving for the afternoon because both of you can't really decide which one to pick.
I don't want to repeat the short review verbatim, so please click here to read the post.
While like many of my generation the majority of my watch-time is now taken over by the products of The Golden Age of TV (Dark, Succession, Fleabag, Westworld, to name just a few of my favorites of the last years), it is often the smaller unknown indie movies that I think back to. (I wonder whether part of that experience is to have My Own Very Unique Taste – another thing I'd share with many of my generation – but let's not get too meta here, shall we?)
While the downfall of Netflix is being debated a lot (fewer movies for more money) and it is already difficult to pick among and switch between different subscriptions (Disney+, Amazon Prime, Apple+, Starz, etc.), let me recommend another service, MUBI.com, the art house cinema of the internet. What started as a cheap curated list (one movie per day, accessible for one month) is now a still small, peculiar indie-streaming platform, maybe comparable to arte.tv, but accessible in Taiwan and much more international. Indeed, it is the international scope that is really special (that and its time scope, featuring classics from the 50s, 60s, …). While blockbusters are by now quite similar independently from where they were shot, small independent movies are a great way to dive into different milieus, something I started to appreciate more as I tried to understand everything happening around me.
Mubi: Shiva Baby (★★★★☆)
(Mubi, Letterboxd, RottenTomatoes)
Case in point, Shiva Baby is a fun comedy about an afternoon in the life of Danielle, a young American college-student joining her parents for a Shiva (a Jewish mourning service). It's an absurd skilful dance on the edge between humour and millennial existential confusion. The director (directress!) Emma Seligman throws the camera right into the middle of a chaotic ping pong of attraction and evasion, keeping close to Rachel Sennott's superb lead performance. With a cascade of well-timed escalations, turnarounds and surprises, it's a joyful and deep comedy I liked just as much the second time.
Music: Clueso (★★★☆☆ for the album, not the man)
Last month, the German singer-songwriter Clueso released a new album that I enjoyed on my bike rides.
I like Clueso for his smart lyrics, clean instrumentation, authentic maturity and summery vibes. I remember visiting a concert in Muenster during my study times and like to watch him as an artist, growing up with me and sticking to his craft. There is a song on his 2021 album "Album", Was Wäre Wenn ("What if…") that I listened to a lot. It's a song about the contingency of life that I cherished more for it's philosophical than melancholic qualities.
Links
The internet is truly great, so let me share some of the interesting, funny, or awkward stuff I stumbled upon.
That's it for now! Please head over to benerkenswert.substack.com if you want to get future editions directly into your email-inbox!